Welcome back coyote pack! Today I will be blogging about my P.E! In P.E, We do ,Running, Throwing, Jumping, and relay running. Here are some GIFS to show you how to do it.
For running, the teacher tells us were to run, and then they tell us how many laps to do! It is really fun, and its good for your body! Throwing, for throwing, your use your arms and legs. Put on leg in front and one at the back, put your hand in front and in the other hand you have the ball. The hand in front should be pointing were you want the ball to go! Then THROW the ball! Its really fun! Throwing is my favorite! Jumping, for jumping the teachers give you a skipping rope or they just tell you which sort of jump to do. I really love P.E
I hope you enjoy my blog post!
Jumping/Skipping
Running
Throwing
We even do sports in P.E! Like...
Soccer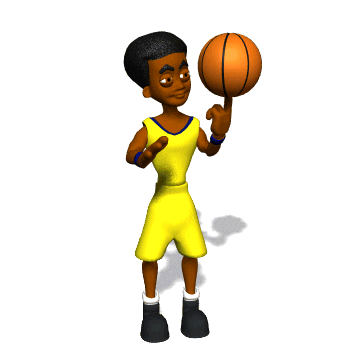 Basketball
I really love sports, and P.E! Tell me in the comments what's your favorite sport? I hope you guys enjoyed my blog post! Be fit, stay active, and LOVE P.E!
BYE GUYS!